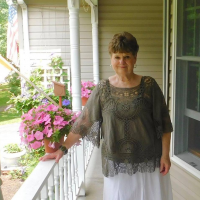 Maron Craig Bielovitz
Children's, Poetry
Profession

Retired Realtor
Maron Craig Bielovitz is a writer and artist working out of her home studio in Elmhurst, Pennsylvania in the foothills of the beautiful Pocono Mountains.
Together with her husband, Don (and always a Scottie dog or two), Maron enjoys the slower pace of the rural community where she grew up. Although she has always written and created art, Maron enjoys being a full time creative since her retirement from a 25 year career as a Realtor. Gardening, reading, playing Mah Jongg and volunteer work are a few of the other activities she enjoys when not writing or creating art.
Along with a lifetime of studying art and writing techniques in various venues, Maron enjoys keeping her skills honed with workshops for writers and illustrators of children's literature where she has the pleasure and privilege of learning from many prominent contemporary children's book authors and illustrators. She strongly believes that one should never stop learning. Her first forays into writing were for her local newspaper as a contributing editor and several articles in national magazines. She is constantly striving to bring her craft to a higher level. Maron is proud to be working with Foundations Books, LLC on her latest projects. Her book of poetry will be followed by 4 children's books which she also illustrated.
Video
Seasons and Sentiments
Maron Craig Bielovitz Books
Knowledge is the eye of desire and can become the pilot of the soul.
Will Durant